Instant Prints, Props, and More with Our Classic Photo Booth Hire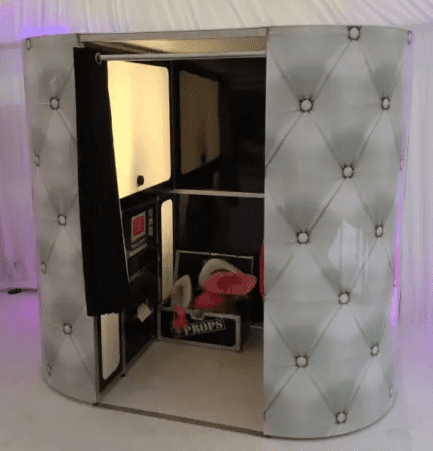 Are you looking to add some extra fun and excitement to your party? Consider hiring a photobooth from BeatsAhead DJ Hire! A photobooth is a great way to entertain your guests and create lasting memories of your event.
At BeatsAhead DJ Hire, we offer high-quality photobooth rentals for all types of events. Our photobooths come in various sizes and styles, and can be customised to fit your party's theme. We also offer a wide range of props and accessories, such as hats, wigs, and glasses, to help your guests take even more unique and entertaining pictures.
In addition to photobooth rentals, we also offer professional DJ services. Our DJs have a wide range of music knowledge and can help you choose the perfect playlist for your party. They can also take requests and play a mix of different genres to keep the party going all night long.
Booking a photobooth from BeatsAhead DJ Hire is easy and convenient. Our team will work with you to discuss the details of your event and ensure that the photobooth is set up and ready to go before your guests arrive. We also provide on-site support throughout the event to ensure that everything runs smoothly.
Overall, hiring a photobooth for your party can be a fun and unique way to add some extra excitement and entertainment for your guests. So why not give it a try and create some unforgettable memories at your next event? Contact BeatsAhead DJ Hire today to book the perfect photobooth rental for your party. Additional hours are available upon request, and prices include delivery and setup at the venue approximately 1-1.5 hours before the operational start time at no extra cost.
2 hour hire: £299
3 hour hire: £345
4 hour hire: £399