The Best Wedding DJ For Your Perfect Day!
When you hire a Wedding DJ from BeatsAhead you're guaranteed…
We never forget it's YOUR day!
Your wedding will be one of the most important days of your life.
Would you trust the music to an inexperienced Wedding DJ?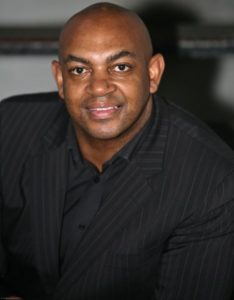 Instead of loads of blurb about how great we are, please read last year's wedding couples comments below.


(Taken from their votes for DJ Baz in The Wedding Industry Awards)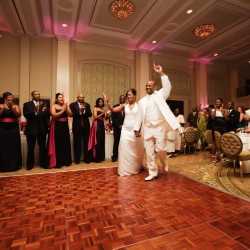 "Baz was a great in every way. He mixed music just as we asked and he was great at it too 😉 I can't think of a bad song that he played all night. Would def recommend to anyone. He's not the cheapest DJ I found but there's certainly a reason for it."
"We were apprehensive about booking a DJ. Didn't want a domineering presence or music that didn't reflect the tastes and mood of the guests. Baz was perfect: totally took on board the music we suggested and kept the party lively without being intrusive – would recommend whole-heartedly."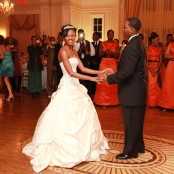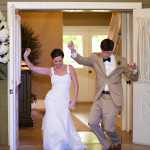 "We had an amazing night at our wedding and all thanks to Baz, guests couldn't praise the music enough. Brilliant set, value for money, and such a nice guy. I would recommend to friends."
"I can't think of any way this service could have been improved, from the very first contact he was professional and provided a fantastic disco to end of our wedding."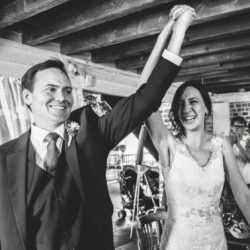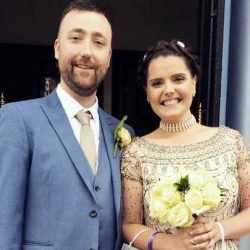 "Great service, Great DJ, Great music"
"Baz was excellent in meeting a range of genres as we had a multicultural wedding with guests from various parts of the world. He met our individual needs and was very patience, explaining everything in layman terms; this made us feel relaxed and highly confident in his ability to successfully contribute to our special unique day. We have already recommended his services to others, as he is a very professional DJ and it was a pleasure working with him."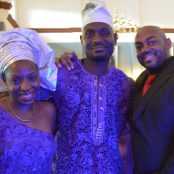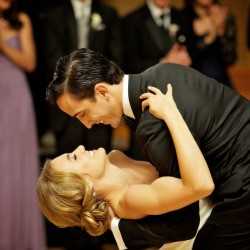 "DJ Baz was really great. He made all our guests dance non-stop until the early morning hours. His range of music was excellent and he followed our special requests to mix in some Turkish and German songs. We had a wonderful wedding and the music was essential to having such a great party."
"Baz was very professional, punctual and passionate. He did an amazing job at our wedding from the planning process to the actual day. We would definable recommend him to others or their wedding."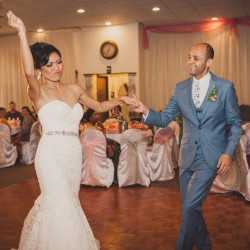 "I could not have asked for more from Baz, his partner Michelle dealt with all my queries by email and telephone extremely promptly. We asked to have a mash up of 2 songs for our first dance and he sent through 5 different options for us to listen to and choose. He took requests, played some reception games and was a totally fun DJ who obviously loved what he was doing, he made then end of our day very special and memorable"
"Great music, all the guests commented on the great vibe."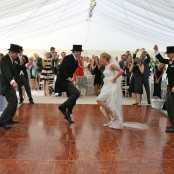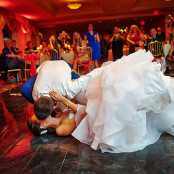 "Baz was great booking process was really easy and communication swift and efficient. Adding our preferred songs to a spotify playlist linked to Baz was a great option. He was punctual well presented and responded to ad hoc requests from guests to play particular songs so we were happy overall"
"Fantastic music on the night , excellent customer service from Baz and Michelle , so very helpful with deciding what tracks to play for our play list, definitely would use Baz again 100%."
Because I felt confident through watching videos online that I knew I was getting a proper DJ. Not a part timer
the website looked nice with feedback from other weddings, but mostly very quick at answering any questions, he also arranged to meet with us to chat with him to decide if he would be the right dj for us.
Very good communication and professional
"We searched everywhere for a Dj but then I came across Baz's page, We then watched his YouTube video's which sold it, we loved how he seemed to really love what he does and how he got the crowd going. We'll now use him for any event we have going forward. Great choice, I'm glad we found him.
Excellent reviews and recommendations
He had a great selection and his YouTube video showing him "performing" appealed to us
Fantastic personality Baz has and Michelle is amazing too, so very helpful and calming on the decision making of the music
I did an Internet search and came across this company. The reviews were brilliant and I thought I would give them a call. They turned out to be great.
He came very highly recommended by the venue and then by others who had seen him in action. I wouldn't hesitate to book him or recommend him.
| QUESTION | YOUR AVERAGE VOTER SCORE | THE REGIONAL CATEGORY AVERAGE SCORE |
| --- | --- | --- |
| Range of options (eg: sound, lighting, music styles) made available by your DJ. |             9.717 |                   9.877 |
| Quality of expertise, advice and guidance received from your DJ. |             9.917 |                     9.87 |
| Quality of customer service and communications received from your DJ. |           10 |                  9.887 |
| Your DJ's punctuality and personal presentation on the day of your wedding. |           10 |                  9.969 |
| The level at which your DJ delivered what was booked. |            9.917 |                  9.897 |
| Quality of your DJ's web presence (web site, facebook etc). |           9.667 |                 9.811 |
| Value for money. |           9.583 |                 9.893 |
The DJ you chose for your event comes down to very subjective opinions on who you feel will give you the best party for your money, that you will get along with and feel comfortable knowing that you can confidently call at any time to go over aspects of the entertainment and planning.
DJs vary greatly in their skill of actually playing the music, their personality may also play some part in who you choose, vibrant and gregarious, or subtle and subdued. With a great DJ you have all of this rolled into one. Their superlative club and performance history enabling them to beatmatch and mix to keep the flow of the music seamless and continuous, and the decorous persona learnt from many years of corporate and family events that leads the party though the night, along with the absolute fun aspect of LOVING to get people dancing!
Baz has over 10 years of resident club experience, working on Kings Road, Covent Garden, and in the super clubs of MOS, Pacha etc. He KNOWS how to play the right music at the right time. From that basis he went on to DJ for private parties, learning to play to a very different, family audience.
The 20+ years he has performed and honed his art means that he is in high demand to play for more exclusive and discerning events.