Hiring a Karaoke DJ is a great way to get people at your party up and having fun.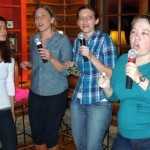 As experienced Karaoke DJs we have books, screens and music, and with a karaoke library of over 10,000 songs everyone can sing their favourite songs.
You can be sure of a stress free party when you hire us as your karaoke DJs to keep the karaoke organised and the evening running smoothly.
We'll arrive and set up in good time for the party. Professional equipment and flat screen monitor provide the lyrics to a library of over 10,000 songs. With great songs from all of the decades from the 50's to the 10's, Connie Francis to Coldplay, Sinatra to Silento and Elvis Presley  to Ellie Goulding, there really is something for everyone. We also provide all the request slips and books for your guests to get their names down for their favourite tune.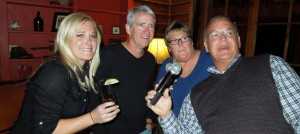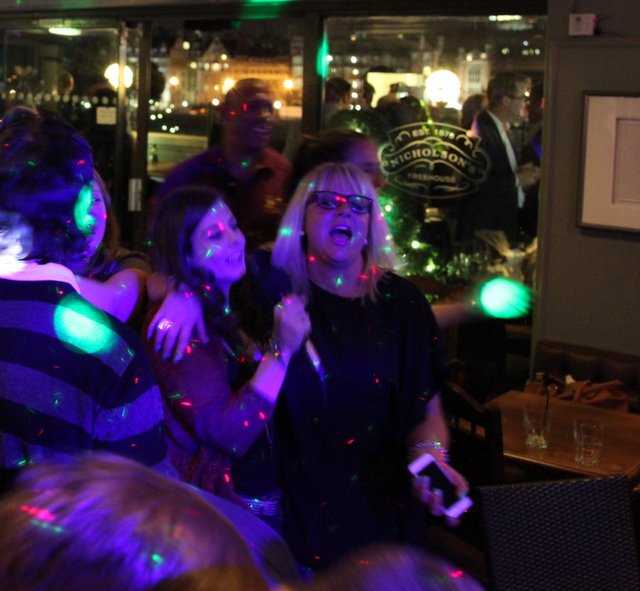 Should you or your guests want a break from singing, with our full mobile disco equipment we can back up with regular DJ'ing. This can be background music or dance music to keep your event fresh all evening long.
Hiring us as your karaoke DJs means you get the full DJ package as well as a great karaoke experience. Lighting effects, premier sound system, and experienced DJ ensure the event moves along at an exhilarating pace, keeping the tunes flowing and your guests participating to have a wonderful fun filled evening.
It's a great way to help everyone relax and have fun whether its for a kids party or a corporate event, hiring a karaoke DJ for your event is the perfect way to get the room buzzing.