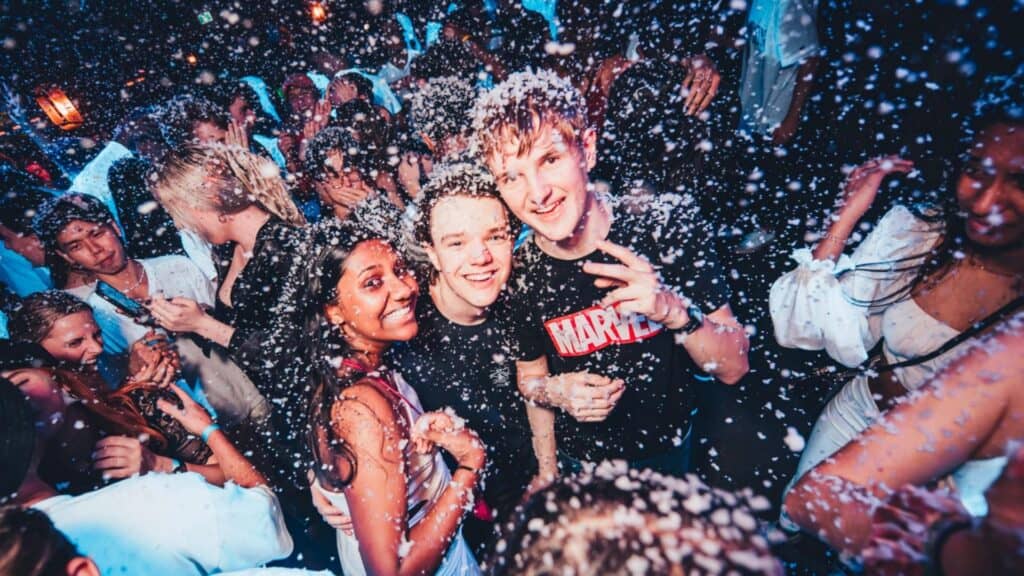 Are you planning a winter wonderland themed party and looking to add some extra magic to your event? A snow machine can create a beautiful, wintery atmosphere and add some excitement to your party. It's a fun and unique way to make your event stand out and create lasting memories for your guests. Plus, our snow machines, can be used indoors or outdoors, giving you flexibility in where you host your party.
But a snow machine isn't the only thing BeatsAhead has to offer. We also have professional DJs who can help create the perfect atmosphere and keep the party going all night long. Ourr DJs have a wide range of music knowledge and can help you choose the perfect playlist for your winter wonderland party.
In addition to the snow machine, you could also consider adding a winter-themed photobooth to your party. Your guests can take pictures in front of a snow-covered backdrop and create lasting memories of your party. It's such a great way to add an extra touch of fun and excitement to your event.
When you hire a snow machine with your DJ from BeatsAhead, you can trust that you are getting high-quality equipment and a reliable service. Our team will work with you to discuss the details of your event and ensure that everything is set up and ready to go before your guests arrive.
Overall, hiring a snow machine for your party from BeatsAhead can be a fun and unique way to add some extra magic to your event. Why not give it a try and create a truly unforgetable winter wonderland event for your guests? Contact BeatsAhead today to book the perfect soundtrack and snow machine hire for your party.